How To Rent the playstation vr
Our Playstation VR experts will take care of everything from equipment to guest experience, so you can focus on other event responsibilities.
B. EQuipment only Rentals
Is your staff ready to run the VR experience for themselves? We can provide the best equipment to promise your guests a great experience.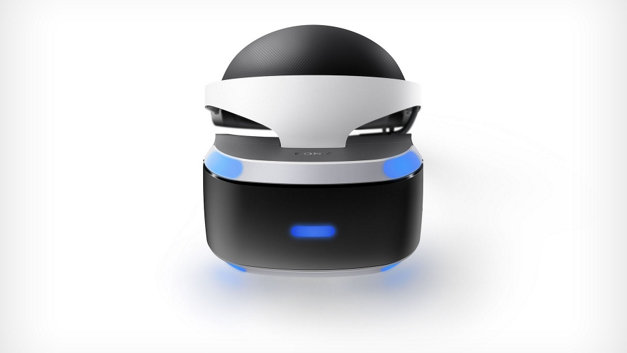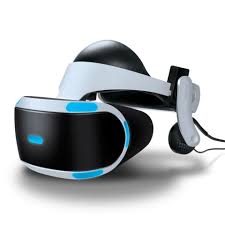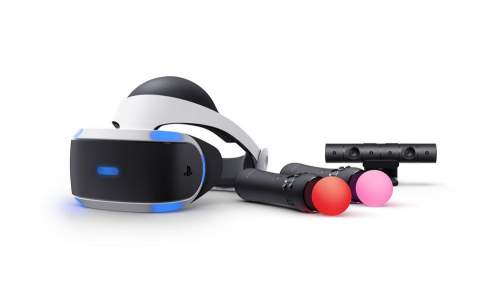 Included With Our Rentals
Up to Three Hours of Pre-Event Strategy with VR Experts

Unlimited Email and Phone Support

Premium Playstation VR Cases For Easy Equipment Transport

New Playstation VR Headsets & Required Accessories

Playstation 4 Console Preloaded With Selected VR Experiences

High Quality Headphones

One Power Strip, Plus Necessary Extension Cords
Playstation VR Specs
Virtual Reality: Fully Immersive 360° Viewing

Headset Weight: 1.34 lbs

Headset Sensor Type: Gyroscope, Accelerometer

Stationary Sensor Type: Photosensor camera

Playstation "Move" Controllers: Wireless, vibration feedback, color-changing, motion tracking sphere
About The Playstation VR
The Playstation VR (PSVR) is the most popular VR headset on the market today. This popularity is due to the truly amazing virtual reality experience that PSVR provides. Once you put on the headset, you are exposed to a world only limited by your own imagination. As Sony's major VR headset, the PSVR was designed to provide users with an unbelievable 360˚ viewing area, a huge library of VR content, and an extremely comfortable virtual reality experience. The PS4 VR experience is often recognized as the most well balanced VR option due to its ease of use, top quality content, and innovative headset design. Because of this, Playstation VR has become a go-to event activation with a reputation for delivering amazing guest experiences.
Every PSVR headset contains high quality OLED lenses that allow users to see their virtual environment in it's entirety through a 100 degree field of view, allowing you to seamlessly look around the VR experience with full immersion. This combined with a 1920 X 1080 screen resolution make PSVR's lenses more than capable of delivering an engaging VR experience. However, the Playstation VR experience relies on more than just a headset, and while many PSVR titles can be played with the standard Playstation controller, Playstation's "Move" controllers really kick the experience up a notch. These controllers allow users to interact with objects in their virtual space in a way that no traditional gaming controller can match. Using a color changing sphere located at the top of the controller, the motion of your hands is tracked, giving you the ability to move around the experience as if you are actually there. In order to track the controllers, as well as the headset, a stationary photosensor camera is set up approximately 6 feet away from the user, giving any guest a play space that works for anything from the most relaxed, seated experiences to heart-pumping, exhilarating virtual reality action.
Playstation VR's unique balance of cutting-edge technology, comfort, and array of VR content makes it a top choice for anyone looking to experience virtual reality. Plus, the catalog of PSVR experiences promises only to grow with Sony's backing and a growing number of VR developers in tow. Bringing the PSVR to your next event will create a one-of-a-kind guest experience that they will never forget, and we want to help you make it happen.
Popular Use Cases
Trade Show / Conferences

Non Profit Fundraisers

Product Demos

Music Festivals

Holiday Parties

Community Functions

Employee Appreciation Events

Film Festivals

PR Tours
Benefits Of The Playstation VR
Completely Immersive VR Experiences and Games

Most popular Headset On The Market

Amazing Experiences to Choose From
"It's innovative, smart and easy-to-use."
"The technology is astonishing"
"feeling like i am actually in these worlds is amazing"
After filling out the form above, one of our VR event nerds, I mean experts, will be in touch to help you think through the perfect virtual reality experience for your next event.

Of course, we're also available via phone [(800) 216-0254] and email [contact@virtualrealityrental.co].