How To Rent the Google expeditions kit
Our professional VR experts are here to guide you through your Google Expeditions Kit experience. Just get in touch and we'll get started.
B. EQuipment only Rentals
Already have the experience to run your VR event on the ground? No problem, we can provide the best equipment to help you make it happen.
Google Expeditions Kit In Action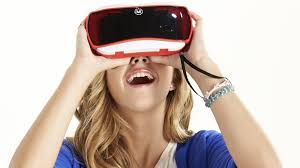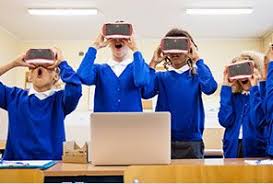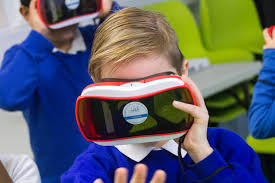 What The Google Expeditions Kit Looks Like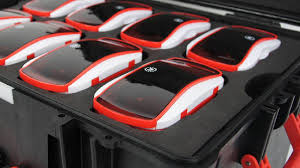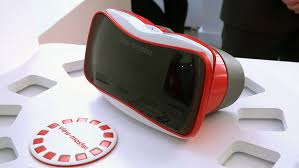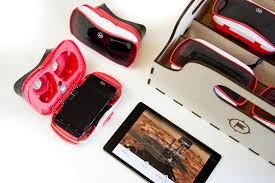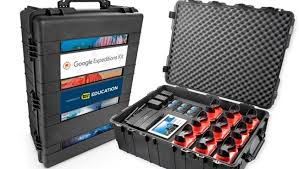 Included With Our Rentals
Up to Three Hours of Pre-Event Strategy with VR Experts

Unlimited Email and Phone Support

Premium Google Expeditions Kit Cases For Easy Equipment Handling

Google Expeditions Kit Headsets & Accessories

Tablet Preloaded With VR Software

All Necessary Chargers for VR Compatible Smartphones
Google Expeditions Kit Details
Virtual Reality: Fully Immersive 360° Viewing

Screen Resolution: 1080p

WiFi Enabled VR Headset

Built-In Integrated Spatial Audio

Colorful & Fun Headset Design

Wireless Router Included
About The Google Expeditions Kit
Designed with students in mind, the Google Expeditions kit was created to bring innovation and excitement to the classroom. There's no better way to introduce students to virtual reality while allowing them explore a huge number of vr-ready adventures. Coming in different sizes, our Google Expeditions Kit rental can be customized to fit any classroom. For example, you can rent a 10 headset package for smaller groups, or go with a 30 headset options for larger classes. Also, all of our rentals come with the dedicated Expeditions Kit library full of vr experiences that your students can all view simultaneously, creating very unique lessons for any subject.
Your rental comes with special 360˚ headsets that use smartphones (with no calling capability) to display virtual reality videos. All of the necessary phones are included in the kit as well. Much like our other rental options, the Google expeditions Kit 360˚ headsets are capable of showing a huge number of vr videos through a wide field-of-view that puts you right into the action, and with crystal-clear lenses, you never have to worry about the picture quality. Plus, the headsets were built not only to withstand repeated uses, but to remain comfortable throughout your entire rental timeline. In order to streamline the classroom experience, and allow for more control, the kit comes with a tablet that allows the teacher to decide what students see in the headsets. Of course, headphones are also included so that everyone in participation can enjoy spatial audio that completes the immersive experience.
Where can Google Expeditions take your class? Wherever you want! With virtual expeditions to the Amazon, Mars, the Coral Reef, Mt. Everest, and more, you can rest assured that your students will never get bored, and that they'll be excited to learn every time they walk through your door. If you think that the Google Expeditions Kit might be a good fit for you, don't hesitate to reach out! We're ready and waiting to help you think through everything you need to know about your rental.
Popular Expeditions
Mt. Everest

Mars

Amazon Jungle

Holiday Parties

Coral Reef

Major Cities Worldwide

Human Anatomy

Galapagos Islands
Benefits Of The Google Expeditions Kit
Customizable for any classroom

Huge number of available vr expeditions

Dedicated vr app

Colorful, durable, and lightweight 360˚ headsets

Experiences for every subject
"Enough to teleport students to any destination"
"Google's virtual field trips are one of the better use cases for VR technology"
"A fun way to explore the world around you!"
"Great for field trips without leaving the classroom"
Google Expeditions in the classroom
After filling out the form above, one of our VR event nerds, I mean experts, will be in touch to help you think through the perfect virtual reality experience for your next event.

Of course, we're also available via phone [(800) 216-0254] and email [contact@virtualrealityrental.co].