Is your staff ready to run a virtual reality event? We can provide the best equipment to ensure your guests have an awesome experience! Plus, we'll include complete instructions for each piece of equipment to make sure you have every base covered!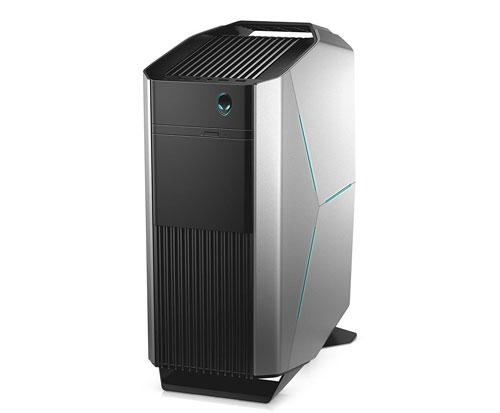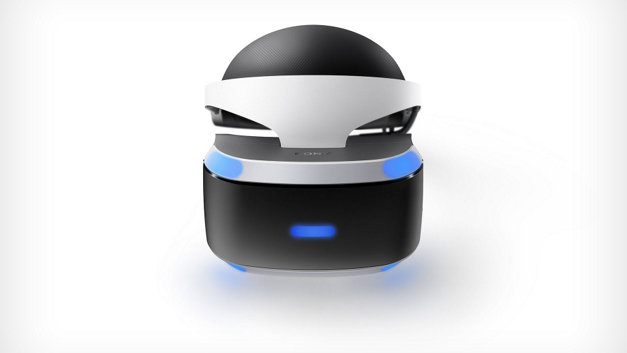 Included With Our Rentals
Up to Three Hours of Pre-Event Strategy with VR Experts

Unlimited Email and Phone Support

Premium Pelican Cases (With Wheels) For Easy Equipment Transport

New equipment & Required Accessories

Alienware Gaming Computer Preloaded With Selected VR Experiences

High Quality Headphones

One Power Strip, Plus Necessary Extension Cords
Equipment Only Specs
Virtual Reality: Fully Immersive 360° Viewing

Headsets: HTC Vive, PSVR, Oculus Rift & more

Computer Tower: Alienware Aurora A5

Gaming Laptop: Alienware 17

Sensor Type: Photosensor depending on VR system

VR Controllers: Wireless, Dual-Stage Trigger, Optimized for VR Play
What to expect when renting
In order to create an event-worthy virtual reality experience, you should carefully consider what equipment you use to run your VR set-up. At VirtualRealityRental.co, we understand what it takes to create awesome VR to events and we focus on only offering the absolute best equipment on the market. Starting with the device used to run your set-up, we've chosen proven computers and laptops that are more than capable of delivering a seamless, high-quality guest experience. Of course, we also have access to many different types of VR headsets which all have specific strengths and can all create special event experiences. Then, after the initial equipment decisions are made, you also have to consider all of the sensors, cables, accessories, and other items that are essential to your event. In short, there's a lot to consider. The good news is that we've taken care of it for you. Our equipment-only rentals cover everything you need to host an amazing virtual reality experience.
We start with Alienware computer towers and laptops that are specifically designed to handle even the most ambitious of virtual reality set-ups. Using a combination of Alienware Aurora R5 computers and Alienware 17 laptops, you can rest assured that we are equipping you with a top-of-the-line product. In order to provide a seamless VR experience, each option is equipped with a high-powered graphics card. You can expect complete immersion in your virtual environment.
Next, we will help you choose a headset that perfectly matches your event vision. While there are differences between each of the available VR headsets, they are all capable of delivering an amazing guest experience. Whether you're looking for the HTC Vive, Playstation VR, or Oculus Rift, we can guarantee that you're going to love the reactions you see from your audience. Of course, with so many options available, you might not know exactly which one is right for you, which is why we're here to help you think through every aspect of your VR event.
No event plan is complete without choosing the VR experience that you want to bring to your attendees. We have a truly unmatched gaming library that includes options for any event type. Plus, we can match our experiences to your specific event goals. Want to drive traffic to your event space? No problem! Looking to drive leads at your conference or trade show. We've got you covered! Even if you're just looking for a fun option to show your customers or supporters a great time, we can make it happen.
If you're ready to start planning your perfect VR experience, then so are we! Just click the button below and we'll reach back out ASAP. We're excited to learn more about you, your brand, your event, and how we can help you incorporate virtual reality into your next event plan.
When to rent VR equipment
Trade Show / Conferences

Non Profit Fundraisers

Product Demos

Music Festivals

Holiday Parties

Community Functions

Employee Appreciation Events

Film Festivals

PR Tours
Why Rent?
Fully Immersive Virtual Reality Experience

Top Headsets On The Market

Over 3,000 Experiences to Choose From

Top-notch computers and laptops

Detailed rental instructions
"The Alienware Aurora R5 is a revolutionary gaming desktop that puts other pre-built PCs to shame."
"I can't say enough good things about this PC!"
"This Alienware PC is an excellent gaming PC."
After filling out the form above, one of our VR event nerds, I mean experts, will be in touch to help you think through the perfect virtual reality experience for your next event.

Of course, we're also available via phone [(800) 216-0254] and email [contact@virtualrealityrental.co].