What will you do with your virtual reality canvas?
Imagine having a paintbrush in your hand that can paint in thin air wherever you move it. Now imagine that paint brush having tons of different colors, textures, size, and even animations all waiting for you to use. What would you create? Now you can pose that question to your event guests with our VR Painting Experience. A frequently requested favorite of our event partners, the VR painting experience is flexible for many event types and is endlessly customizable to fit whatever you're looking for. For example, we can use your own company branding inside of the actual VR experience to help you stand out in an innovative way, we can set up a game of VR pictionary for your guests to challenge each other, and we can even add social sharing options so that your attendees can advertise your brand to their own followers. This experience is the ultimate in guest immersion, event flexibility, and in promoting creativity.
Painting in vr at your event
Event Benefits:
Promotes Creativity

Drives Guest Reactions (Memorable)

Great For Drawing A Crowd

Social Sharing Capability
Service Includes:
Full VR Setup (Headset, Controllers, Sensors, Computer)

Optional: Social Sharing Station (Tablet)

Expert Event Manager To Execute Event
Logistical Requirements:
Space: Minimum Of 6 By 6 Feet

Power: One standard electrical outlet — 110V, 10 amps, 3-prong power outlet.

Wifi Requirements: None
Conferences
If you want to make an impact with guests at your next conference you should consider bringing VR Painting to your event. Some of the benefits we often see form this experience are increased foot traffic, lead generation, and branding opportunities that no other event activation can offer.
Trade Shows
Bringing the VR Painting experience to your next trade show booth is a great way to capture as much as possible to your brand. With the ability to add your branding inside the experience, there's no other event entertainment that can help you stand out like this.
Other Event Types
If you aren't planning a a conference or trade show, no problem! We have brought the VR Painting experience to many different types of events and we're confident that we can help you create a VR event plan that captures exactly what you're looking for.
"I love this so much. An artist's dream"
"Awesome game to explore your creativity"
"Just wonderful to get lost in for a while"
What Will Your Guests Create?
Branding Your VR Experience
Now that you've seen how your guests can create awesome three-dimensional art, let's cover how you can customize the experience to show off your brand. By adding images and objects to your branded VR environment, we can help you set the scene and even match your most current marketing campaigns. Here's the question we want to help you answer: What's the best possible use of VR to help you connect the guest experience to your own specific event goals? Below, we've covered a few sample campaigns to help you think through what's possible.
Of course, we know that your experience is going to be unique, so don't hesitate to reach out. We look forward to helping you think through your perfect VR canvas!
Nike: Showing Off Your Design Skills

Who doesn't want their own custom shoe? In this example, we've enabled guests to create their signature kicks while also choosing between a tennis court, soccer field, baseball stadium, and basketball court as the setting.
In this experience:
Guests get to interact with the brand in a cool, new way

Attendees are motivated to share their creation through social media, increasing event reach

Attention is drawn to the event space as participants tell their coworkers and friends about their experience
Your guests can save their work as images, GIF's, and even full video! Here are a few examples of what you might see when you give your supporters the ability to interact with your brand in VR!

We can't wait to see what comes form your event!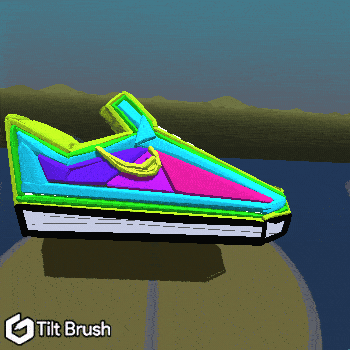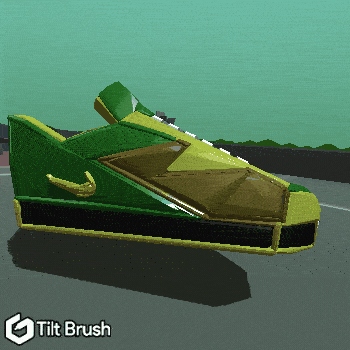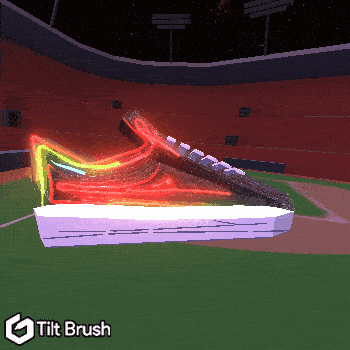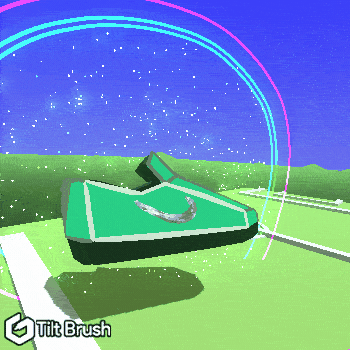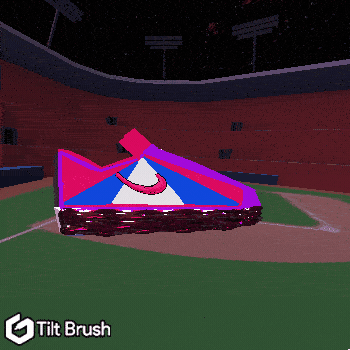 Target: Getting into The Season
During the Fall season, Target relaunched it's successful "Tarzhay" campaign to show off it's Autumn style. We've created some scenes that allow guests to participate even when they're in the event space.
In this experience:
Guests are transported into a virtual space that matches your branded campaign

Content created at the event matches existing marketing efforts

The VR experience is tied in to the rest of the event space

After your guests finish drawing, their free to save their creation s through email or post directly to social media through a social sharing station in your event space!
Let's get started!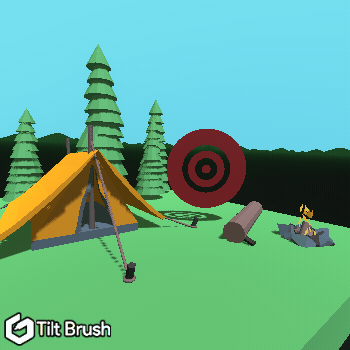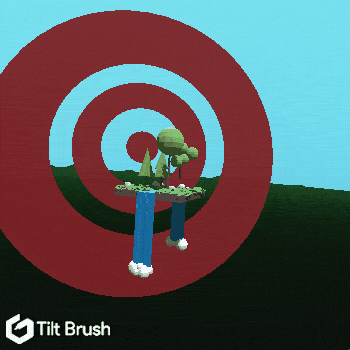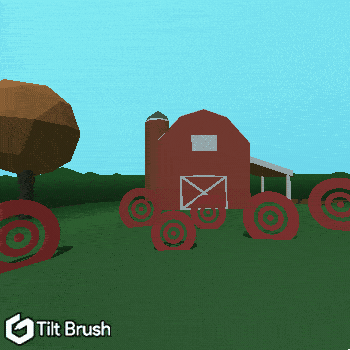 Apple: Show Off your Creativity!
In Apple's 'Behind The Mac" campaign, Mac users show off the great things that they can do with their computer. We're no strangers to doing fun things things with technology, so we wanted to give people the ability to create something using a computer, while standing on the computer, for "behind the mac" (It's meta.)
In this experience:
We use 3d objects to give guests a starting point for their VR artwork

A common setting is reimagined in a fun, new way that helps promote your brand

A quick, easy experience is created that promotes guest creativity
What will your guests create?
If you are planning for a busy event space, then it's a good idea to give your guests a head start by including 3d objects to spark their creativity. Don't worry, we'll help you think through every aspect of the scene!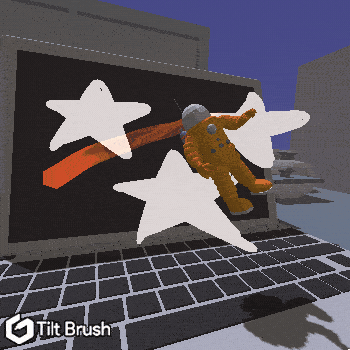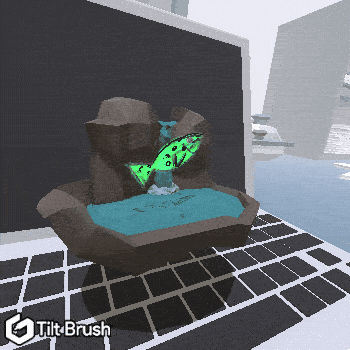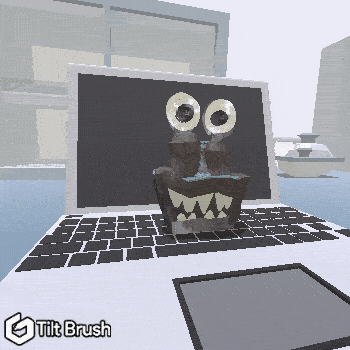 "As an event planner, I found the entire experience very easy to execute, I didn't have to worry about a thing, VirtualRealityRental.co made it all so seamless and smooth. The technology and apps you had preloaded were the perfect mix of inspirational and practical, driving home the point of our event. I really hope we get the chance to work together again in the future."
After filling out the form above, one of our VR event nerds, I mean experts, will be in touch to help you think through the perfect virtual reality experience for your next event.

Of course, we're also available via phone [(800) 216-0254] and email [contact@virtualrealityrental.co].