"Our tradeshow exhibit was outstanding. Customers, prospects and even competitors stopped in our booth to experience Virtual Reality and walk the plank or swim with a whale. The Virtual Reality experience created such excitement that people around the show were talking about our booth. Our objective going into the show was to create a buzz and we certainly accomplished that. Mitchell's professionalism and engagement with our customers and prospects was excellent. Several of our staff raved about the experience, and Mitchell in particular, after the show. We're considering doing another VR experience at our next big conference."
Jennifer Gossett
Marketing Director
Global Atlantic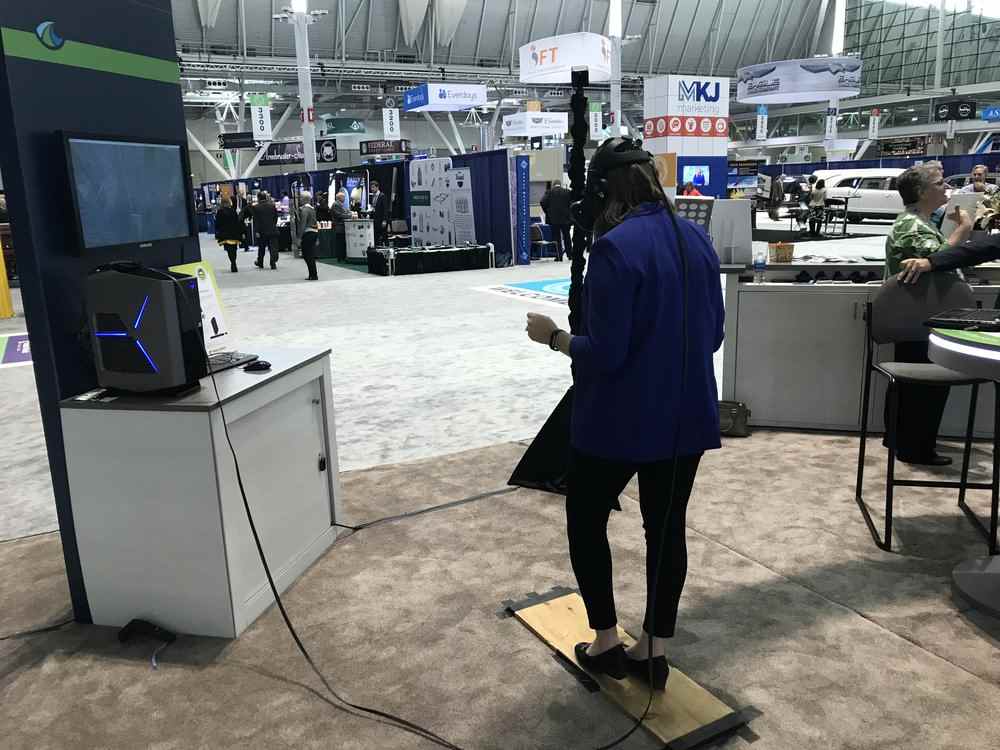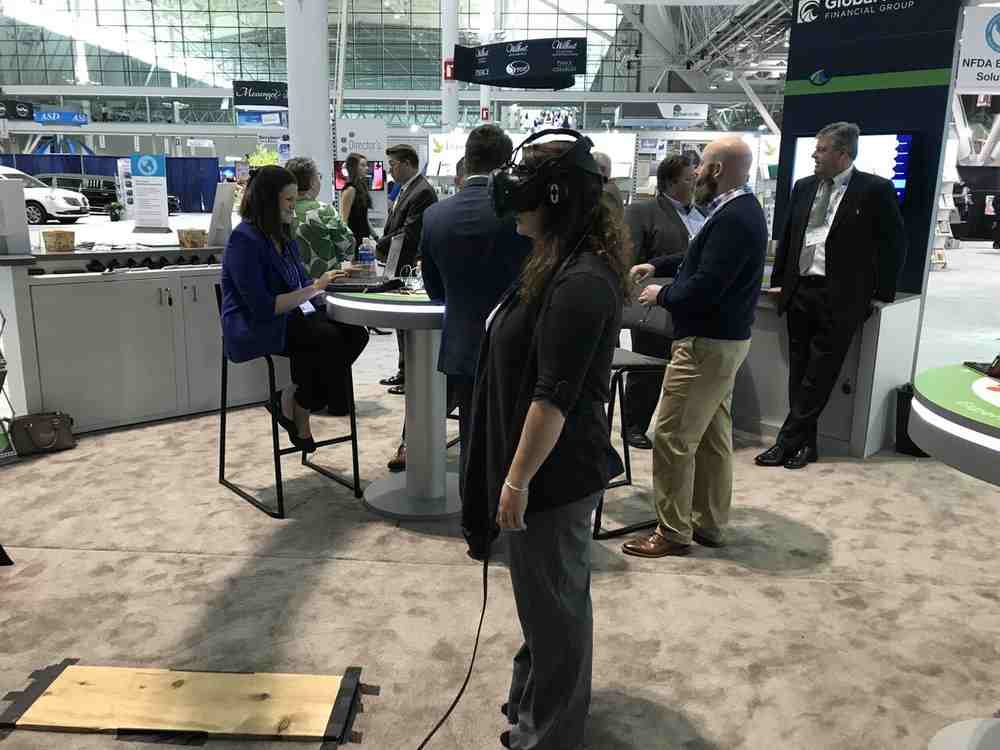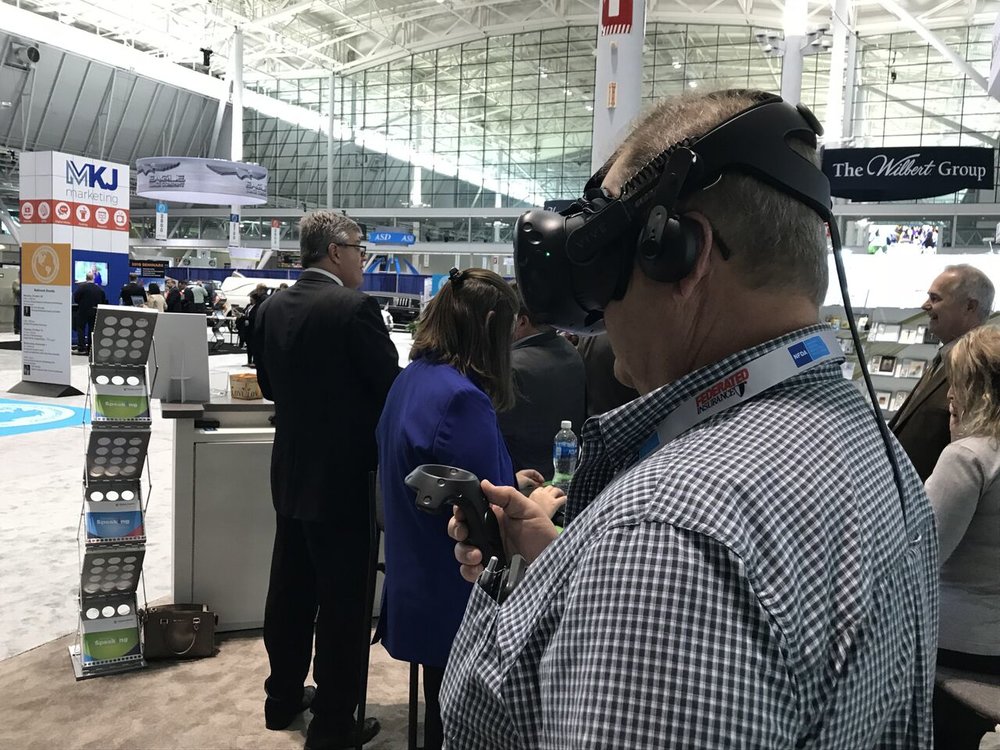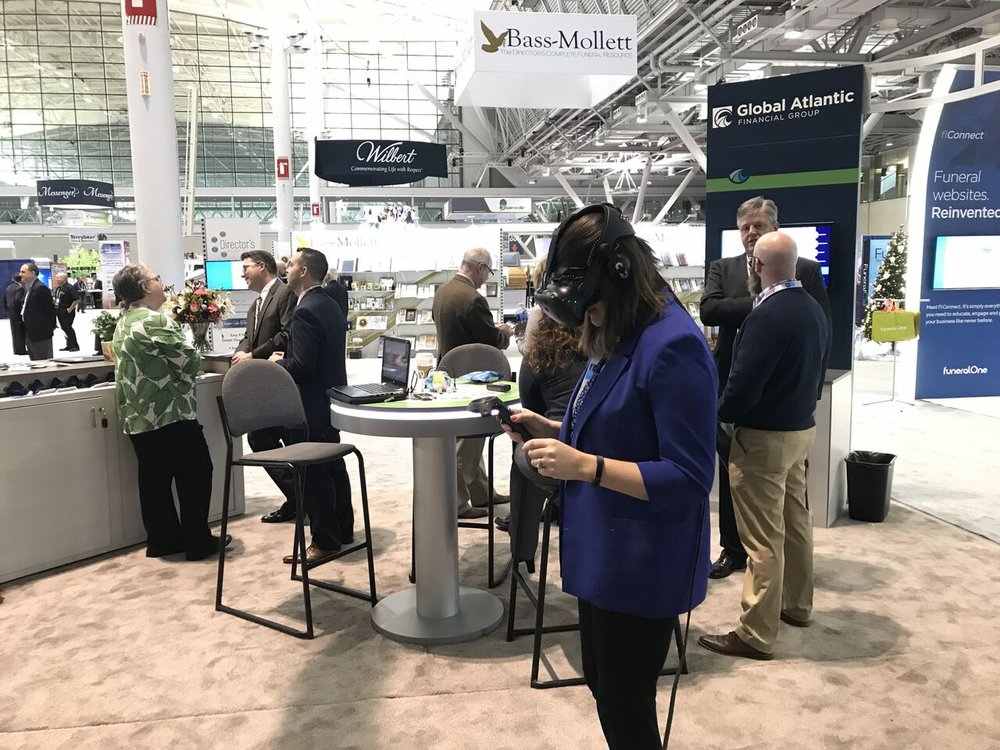 Mitchell
"The guests loved the fear of heights VR simulation. People were having crazy reactions to it, and it drove a lot of traffic to the booth. By the third day, we were having guests visit due to word of mouth excitement alone"
Global Atlantic Financial Brings VR To Boston
Written By:
Shane Terrell
Sales Director
VirtualRealityRental.co
It was great working with Global Atlantic Financial to bring virtual reality to their Boston conference. Below, I've included a description of their event to serve as inspiration for your own upcoming conference, trade show, meeting, or party. If you're ready to start thinking through how we can work together just click the button below and we'll be in touch ASAP!
For the National Funeral Directors Association (NFDA) Conference, Global Atlantic Financial wanted to create an experience that would not only drive guests to their booth, but one that would create a conference-wide buzz. In order to make that happen, we helped them develop a virtual reality event plan that included both a 360˚ video and Room-Scale VR setup. We love using both of our rental options at events as it allows for two very different guest experiences that fit together perfectly. Global Atlantic Financial (GAF) decided to place the 360˚ headsets on a table near the room-scale setup so that multiple people could participate in VR at the same time.
While the 360˚ headsets included a range of videos including skydiving, tightrope walking, surfing, and more, the Room Scale setup mostly centered on one of our favorite VR options: Richie's Plank Experience. In this experience, guests are placed at the ground floor of a 40-story building and asked to step back into an elevator. After pressing a button to take them to the top floor, the doors open to a cityscape view with a plank positioned directly in front of them. To add to the experience, we use a real wooden plank, positioned to match exactly with the one in VR, so that your guests actually feel the plank they are seeing in their virtual world. The guest reactions from this experience drew a large audience, attracted multiple repeat visitors, and even had attendees talking about the booth at post-conference activities.
Apart from showing their guests a great time, GAF wisely used the VR experience to achieve their specific event goals. For example, as the VR experience continued to draw guests to their booth, the team was able to have conversations with attendees which increased the total number of leads resulting from the event. Additionally, the GAF team raffled off a virtual reality system to conference guests, creating an incentive for everyone in attendance to come by and get their name badge scanned.
Overall, our partnership with Global Atlantic Financial resulted in a memorable, fun guest experience that achieved exactly the results we were all hoping to see. We look forward to working with their team again, and if you have any questions about how we can create your perfect virtual reality guest experience, please don't hesitate to reach out! We're always ready to help.